Do I need to hire an architect for this? It's the right question to ask. Architects are licensed professionals. Like doctors and lawyers, they have completed university programs and lengthy internships, and they have passed a series of rigorous exams. Their training covers many areas, ranging from landscape design to structural engineering.
This diversity means that architects can see possibilities and find solutions to your individual needs. While a builder or a home designer may make some adaptations at your request, a good architect will anticipate your needs.
Video Credit: Erica By Design
1. What Architects Do
Image Credit: Design Everest
For some projects, an architect wears many hats. They may create the design, do the drafting, select the materials, and supervise the entire work process. Ideally, your architect will visit your building site and observe the direction of the sun, note the prevailing breezes, sketch the existing vegetation, and anticipate the best views.
For renovation projects, an architect not only knows what will structurally work, but will also appreciate symmetry and proportion.
For other projects, the architect's role may be limited to drafting the blueprints. If you can find stock blueprints similar to your own dream house, you may be able to hire an architect to make alterations. Changing an existing plan is always less expensive than designing a home from scratch.
Before drafting a design, a good architect will spend time talking with you and other members of your family. Like any other professional, the architect will get to know how you and your family live by asking a lot of questions. For example:
Who will live in the house? What are their ages? Who might you be caring for in the near future? Do you want spaces to promote group or family activities, like watching television?
How important is an informal and formal dining room?
Do you like to give parties? How accessible should the kitchen be to groups?
Do you regard the bedroom as a sanctuary where you spend many daytime hours? Or, is the bedroom simply a place to sleep?
Do you need a private area for your computer? Or, would you prefer a centrally located media centre where children can be supervised?
What bothers you about the house you're living in right now? And what do you love about your current home?
Is your automobile part of the family?
Even if you are working within a tight budget, it does not make good economic sense to cut corners on design. These talented professionals will help you avoid costly mistakes, making sure that the home you build is ideally suited for the way you live.
2. Complications of Building
In any design and building process, complications can arise. Errors are more likely to occur though when someone lacks the experience and professionalism needed in construction. By utilizing a licensed architect, clients will be able to plan ahead and have detailed ideas before the building process begins.
Architects are trained to solve problems in a creative way. Since most residential projects begin with a want or need to change a space, a professional can use their knowledge of design and construction to provide customised solutions.
More so, only professionals are skilled at handling the unexpected obstacles of building codes, zoning laws and design options. In fact, hiring a professional will help to reduce design errors, improve communication with contractors, and ensure budget and scheduling accuracy.
#3 Cost of Hiring an Architect or Engineer
An often misunderstood concept is that an architect will be an added cost to the building. However, it is in fact the opposite, as hiring a professional is an investment for your project.
By using the expertise of an architect, a project can be built more efficiently and economically since the homeowner's vision can evolve on paper rather than during the building process.
They also will work diligently with your budget and selected materials and builders within your price point. More importantly, a well-designed home will have a higher resale value if and when the client chooses to sell.
While each professional will charge differently for their services, it is important to remember that there are no set costs when it comes to building. The type of project, amount of time, and services needed will influence pricing.
Some projects may be suitable for an hourly rate, while others will charge a fixed fee or percentage of construction cost. It is essential that you discuss with the architect prior to hiring them, how they will establish the rate of your project and make sure it fits within your allotted budget.
Once you have found the right architect, a contract including all details of services, schedule, and compensation, must be signed and agreed upon by all parties involved.
4. Advantages and Disadvantages of Different type of Residential Plan
Purchase a Stock Building Plan
Image Credit : Dreamstime
Stock building plans are drawn by architects and home designers and are mass-marketed through magazines, catalogues, and websites.
Advantages
Disadvantages

You can easily find stock plans for houses in a wide variety of sizes, styles, and budgets. If you can find a stock plan that works for you and your family, you can save the cost of hiring your own architect.

The architect who designed your stock building plan has never met you and does not know your tastes and needs.
Purchased stock building plans cannot take into account the nature of your building lot or the climate in your region. Many people who purchase stock building plans eventually decide to hire an architect to make modifications.
Use a Production Home Builder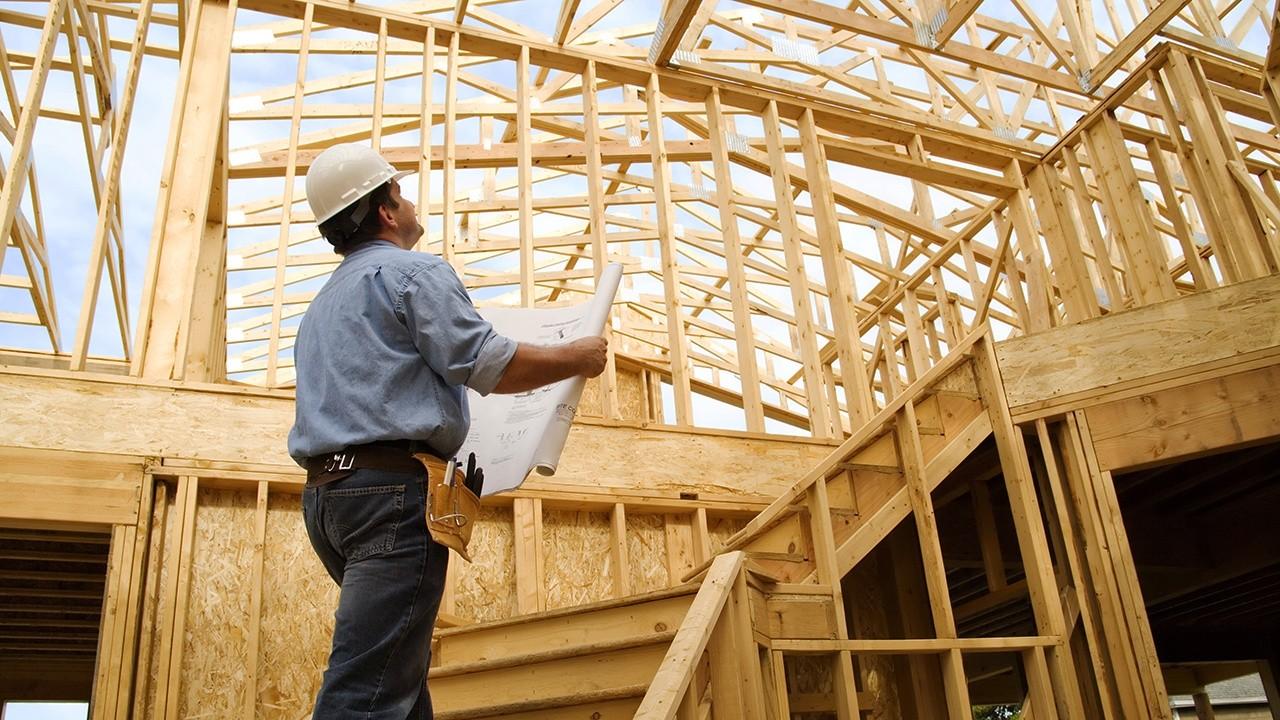 Image Credit: Build_review
Production home builders often construct new homes in suburban housing developments. Production home builders have contracted with architects and designers to create plans suitable for the region and harmonious with other houses in the development. When you work with a production home builder, you must select one of the builders' (or developers') offered plans. You then "customize" the plan by choosing exterior siding, light fixtures and other architectural features from a menu of options.
Advantages
Disadvantages

Builders can work more quickly and more economically when they follow familiar, traditional plans with a finite line of construction materials.
Since the plans are locally created, they will probably be suitable for the terrain.

Your home will be assembled from a limited array of standard features. Although you may request some customization, your house will not be a custom home. It is likely to look very similar to many other houses in your development.
Hire a Certified Professional Building Designer
Image Credit : Dsarchietecture
Another cost-saving alternative is to hire a Certified Professional Building Designer (also known as a Home Designer) to design your new home. Home designers do not have the same level of education or the same licensing requirements as architects, and their fees are usually lower. Nevertheless, professional home designers maintain professional certificates which demonstrate that they have completed coursework and achieved experience in the field.
| | |
| --- | --- |
| Advantages | Disadvantages |
| Home designers specialize in private homes — not office buildings, shopping centres, or gas stations. For this reason, a home designer may actually have more experience designing houses than some licensed architects. A good home designer can create a customized home tailor-made for your family. |  Like builders and real estate developers, home designers tend to produce traditional plans. In general, home designers do not have the training to create especially complex or unusual designs. If you have special needs, or if you desire a truly unique home, then you'll need to hire an architect. |
Conclusion
In the conclusion, the important thing here is to stop, think carefully, and be honest with the people you are seeking advice from. By talking to more than one person in each field, you'll be able to weed out any advice that seems biased and can make an informed decision.
Seeking Landed Property Builders in Singapore?
Builders.sg
 is a platform that connects property owners to trusted architects and builders across Singapore. If you live in Singapore and are looking for local landed property builders or architects
, 
welcome to Builders.sg!